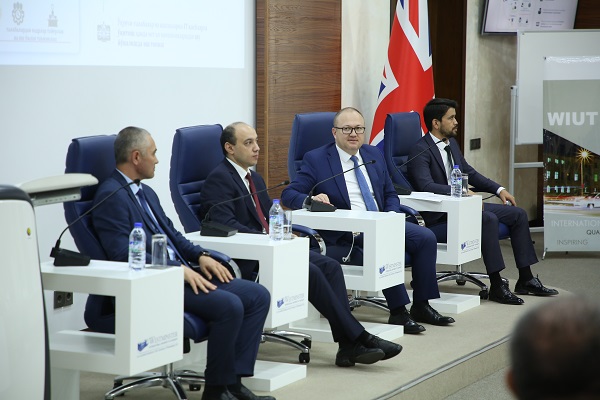 InvestHUB is a project that is expected to be the main link in achieving the goals set by the Economic Assembly, to serve as a bridge between entrepreneurs and investors interested in investing in the economy of Uzbekistan.
InvestHUB encourages students to become part of the Economic Assembly and make a feasible contribution to the economy of Uzbekistan. Also, InvestHUB enables WIUT students to gain practical experience of participation in real processes of business negotiations on investment, trade and technology transfer between members of the Economic Assembly of Uzbekistan and potential international partners and all these skills will be taught through InvestHUB Academy program.
The mission of the Invest HUB:
To serve as an investment bridge between Uzbek entrepreneurs and international investors.

To assist Uzbek entrepreneurs in attracting investments, expanding the volume of exports (trade) and technology imports. InvestHUB long-term goals:
To attract $20 billion (us dollar) investment to middle-class entrepreneurs of Uzbekistan by 2030.

To grow the share of small and medium-sized businesses in the economy of Uzbekistan.

To contribute the formation of the middle class.